Halo Restoration Services
Commercial F&B Deep Cleans
Get a Free Estimate for the deep cleaning of your commercial kitchen by calling us today!
One-time deep cleans
& regularly scheduled commercial kitchen cleaning
for your restaurant in North Texas.
A restaurant and its kitchen generate high volumes of grease that is extremely difficult to remove without the right commercial-grade cleaning equipment. This grease is tracked through dining areas, restrooms and throughout the facility leading to lost business, potentially dangerous slip-and-fall accidents and more.
As a restaurant or food service provider, maintaining a clean, healthy and accident-free facility with nightly janitorial – from back-of-house, to entryways, floors and restrooms – keeps employees safe and customers coming back.
Halo is a professional commercial kitchen cleaning company that uses state-of-the-art cleaning and disinfecting equipment. Additionally, we use environmentally-friendly techniques to create a cleaner and safer kitchen and work environment.
We walk through your kitchen outlet with you to create a detailed breakdown of what you feel and what we recommend should be detailed.
From detailing the ceiling tile/grid to the FRP walls to the interior/exterior of ANY piece of equipment in your commercial kitchen, we can handle it all. Post cleaning, we perform a comprehensive walk-through to ensure all tasks have been executed per the Halo standards.
Before Service
Our technicians disassemble belts, racks, baskets, grills, insulated panels and windows to remove grease buildup in interior bake chambers and on exhaust system components.
After Service
Once grease-free, the appliances are reassembled and tested to ensure fully restored functionality. Finally, the exterior areas are polished to remove streaks and fingerprints.
Commercial Ovens
An improperly-cleaned oven causes performance problems and can smoke during cooking. Additionally, there can be flavor issues due to old food particles stuck inside the oven. Our technicians are experienced in using the best deep cleaning procedures and the safest chemicals for gas ovens or electric ovens.
Convection Ovens
In addition to applying the standard deep-cleaning techniques used to clean a commercial oven, our technicians clean the intake fan and inspect its hinges to ensure it will properly secure the fan.
Deep Fryers
Regularly clean and inspect the deep fryer to ensure it continues functioning properly. Every couple of months, our technicians give the fry pot a boil out, which involves draining the old oil and deep cleaning the vat. We also clean the elements or heating ribbons to remove leftover grease and food particles.
Charbroilers and Grills
Our technicians carefully treat the cast iron or stainless steel grates, focusing on areas where fat, grease or food may have accumulated. We also empty and clean deflector trays and crumb trays. If cooking grids are heavily soiled or show a large amount of carbonization, a commercial degreasing solution is applied.
Griddles
If not cleaned regularly, grease accumulates into a gummy layer on griddles. As a result, the grease will carbonize into a hard, difficult-to-remove substance. Our technicians deep clean using a non-abrasive griddle cleaner, and re-season the surface, if needed.
Warming and Holding Equipment
Our technicians clean and sanitize the warming and holding equipment, including removeable trays, self-contained removable tops and equipment interior.
Gas & Electric Ranges
We remove and deep clean all drawers, trays and chutes that trap or collect grease and crumbs on the range. Our technicians also thoroughly clean around pilot areas and the burners to remove any food or spills that could ignite and cause damage. To clean the surface, we use a commercial-grade cleaner to remove cooked-in grease and food. To ensure proper kitchen venting, the range venting system is checked and repaired, if necessary.
Commercial Range Hoods
Over time, range hoods become caked in dirt and grease buildup. Our technicians prepare the stove for cleaning, clean the filter screen and exhaust hood surface, and degrease the exhaust hood. If needed, the filter is replaced and the fan blades inspected.
Commercial Toasters
In commercial toasters, bread crumbs accumulate in nooks and crannies. This creates problems if not taken care of properly. Our technicians clean tough-to-reach places, remove and clean the crumb tray and toast collector pans, and clean the toast feeder ramp. Additionally, we check air vents for accumulation of debris, and wipe or vacuum clean.
Rotisserie Ovens
In rotisserie ovens, grease drips from meat as it rotates. Our technicians professionally clean the oven spits and rotors, and remove grease and food particles from inside the oven.
Waffle & Crepe Machines
Our technicians remove stuck-on batter from the baking plates, and clean the exterior housing and handle.
Other Areas
Other areas of the kitchen we clean include:
Faucets and Sprayers
Sinks
Undercounter Warewashing
Disposers and Grease Traps
Matting and Treads
Commercial Dishwashers
Distables
Dish and Glass Racks
Hot Food Tables
Commercial Steamers
Refrigerators
Equipment Stands and Filler Tables
We have used Halo Restoration Services for several years now for vent hood and exhaust cleaning, as well as, commercial kitchen cleaning and they do an excellent job!

City of Farmers Branch

Facilities Management
Super happy with the outcome of our three fryers. They fully detailed each fryer to make them look brand new again. All three techs cleaned up after themselves and kept me in the loop as to their findings. Great Job! Thanks Again

Dean H
Halo's cleaning team was very professional. First contact arrived on site and evaluated the kitchen for our deep clean. He walked the space with me, took pictures, asked questions, etc. When the rest of the team arrived, they had a solid plan to begin work. Everyone was professional and respectful - and the results are great!

Amy H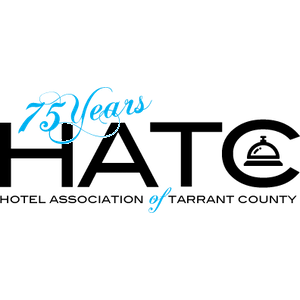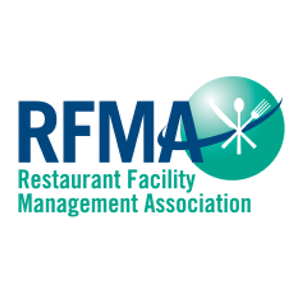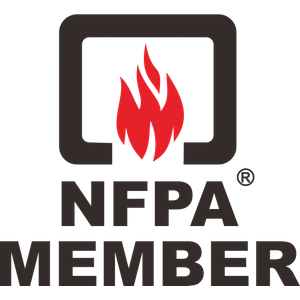 Schedule a Cleaning Service Anytime.
Estimates are free for all of our cleaning services including one-time and regularly-scheduled kitchen deep cleans.