Halo Restoration Services
Commercial KEC (Kitchen Exhaust Cleaning)
Professional vent hood cleaning services from the cook-top to the roof-top for commercial kitchens in Dallas, Fort Worth, Denton and surrounding cities in North Texas. Free estimates and flexible scheduling for comprehensive kitchen exhaust services.
Before Hood Service
Dirty hood systems are a breeding ground for kitchen fires. Excess grease in ducts and on fan components provide fuel for any fires that make it into the exhaust system.
After Hood Service
Clean hood systems perform safely and efficiently. All excess grease within the ducts, fan system components, and the hood itself are removed.
Kitchen Exhaust Cleaning Services for North Texas and beyond.
Halo technicians ensure you have a clean and efficiently operating vent hood system that is compliant with NFPA-96 and local fire standards. We service the ENTIRE hood system. Halo never cuts corners by simply cleaning the components of the system you can see from the kitchen.
All work is performed by our certified technicians, backed with a NFPA-96 inspection-passing guarantee and documented with before and after photos to meet insurance requirements.
Hood cleaning services include:
Cleaning the up blast fan(s)
Degreasing, scraping and pressure washing all accessible vertical and horizontal duct work and the vent hood canopy
Detailing the baffle filters and making sure they are suitable for continued service
Drying and polishing the hood canopy inside and out
Mopping the floor surrounding the vent hoods upon service completion
Properly disposing all materials
Certified Technicians
With more than 20 years experience, our certified technicians inspect, review and clean the entire kitchen exhaust system.
Halo Guarantee
We guarantee your kitchen will pass all NFPA Standard-96 inspections. If our service does not pass inspection after following our suggested recommendations, we will perform the service again free-of-charge until it passes.
Flexible Scheduling
We realize kitchen operations cannot be interrupted at peak times. We offer service scheduled at night, during the day, or anytime in-between.
Accreditations
Halo is certified by the NFPA and maintains an A rating with the Better Business Bureau. Halo is also licensed, bonded and insured for facilities both large and small.
Photo Documentation
After service completion, we provide an inspection report. To reduce your liability, we also include before and after photos documenting our work.
Preventative Maintenance
Avoid costly service calls. Our knowledgeable staff can repair or replace most exhaust system parts and accessories.
Restaurant Kitchen Hood Cleaning Process
The entire kitchen exhaust system cleaning process takes three to six hours on average, depending on the size of the job and condition of the system.
Large and complex systems may take several days to complete, especially if the ducts and upblast fans have not been cleaned properly during routine cleanings.
Commercial kitchens are required by NFPA-96 to clean their systems anywhere from every month to once per year.
Prep for Service. Remove Baffle Filters. Wrap the Hoods.
1. Prepare the Kitchen
To start, we shut off all appliance pilot lights and gas valves. We then cover appliances with tarps to protect kitchen equipment from chemicals and grease splatter. The baffle filters are removed and either placed in a soaking mixture or set-aside for power washing. This allows unencumbered access to the exhaust ducts from the vent hood. To catch all the greasy water runoff, each vent hood is wrapped in plastic and a funnel is created to divert the runoff into a container.
Spray, Rinse, Repeat. Scrape the Ducts. Wash the Roof.
2. Start at the Fans
If needed, we manually scrape the exhaust ducts from the top to remove all hardened grease and debris. Next, we clean the upblast fans by spraying with chemical degreaser, rinsing with hot water power washing, and then repeating until completely clean down to bare metal. If necessary, we replace the exhaust fan's belt. Afterward, we lightly power wash the roof area surrounding the exhaust fans. We ensure all surrounding areas of the exhaust system is clean or cleaner than how we found them.
Clean the Hood. Install the Baffle Filters. Dry and Polish the Hood.
3. Finish at the Hoods
We manually scrape the vent hood interior to loosen grease and debris. Afterward, we spray with degreasing chemicals and power wash with hot water to remove any remaining grease from the system. This is the same routine used on the rooftop. Once the hood is clean and the baffle filters have been soaked and rinsed, they are re-installed into the system. Finally, polish is applied to the interior and exterior of the hood canopy after it is thoroughly dried.
Inspect the System. Mop the Floors. Apply Certification Sticker.
4. Inspection & Clean-up
Our crew chief inspects the entire system from top to bottom to confirm the cleaning process was followed accurately. Once the grease is disposed of responsibly, sometimes taken off-site completely, we mop the floors surrounding the vent hoods. After the vent hood system is cleaned, we apply a certification sticker to the hood. Required by law, our sticker shows the fire inspector, health department and insurance agents the hood cleaning date and when the next cleaning is scheduled.
Recommended Hood Cleaning Frequency
NFPA 96: Standard for Ventilation Control and Fire Protection of Commercial Cooking Operations reflects the commercial cooking industry's best practices that maximize protection for a building and its occupants. The standard recommends cleaning frequencies for all types of commercial cooking operations in Table 11.3 Exhaust System Inspection Schedule represented below.
Type or Volume of Cooking
Frequency
Systems serving solid fuel cooking operations
Monthly
Systems serving high-volume cooking operations such as 24-hour cooking, charbroiling or wok cooking
Quarterly
Systems serving moderate-volume cooking operations
Semi-Annually
Systems serving low-volume cooking operations, such as churches, day camps, seasonal business or senior centers
Annually
We have been using Halo for three years for both nightly janitorial services and hood cleaning and they are top notch! Prior to Halo, we went through multiple vendors but none were able to stay consistent like Halo has. We HIGHLY recommend their services!

Bistro 31

Dallas
The Halo team were the utmost professionals throughout our entire process. The owner personally came in to follow up on his teams work to make sure the standard never faltered. I would recommend to anyone who is looking for a restaurant service.

Velvet Taco

Dallas
We have used Halo Restoration Services for several years now for vent hood and exhaust cleaning, as well as, commercial kitchen cleaning and they do an excellent job!

City of Farmers Branch

Facilities Management
Frequently Asked Hood Cleaning Service Questions
If we can't access it, we can't clean it. Adequate access panels in an exhaust system are imperative for a system that can be properly and efficiently cleaned.
Proper baffle filters are the first step in preventing kitchen fires from spreading through kitchen exhaust systems. A damaged baffle filter is a potential fire hazard for your restaurant and needs immediate replacement.
Regular inspections and replacement of exhaust fan belts help keep exhaust systems functioning smoothly and prevent untimely service disruptions.
Hinge kits provide for easy cleaning of exhaust fans and help eliminate the risk of damage to fan components during routine cleaning service.
Professional cleaning of ceiling tiles offers a far more practical and cost-effective solution than complete ceiling replacement.
Grease can be extremely harmful to commercial rooftops when allowed to accumulate. Grease containment systems help protect the roofing structure and prevent costly repairs.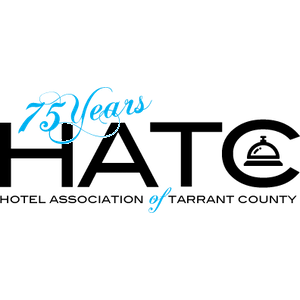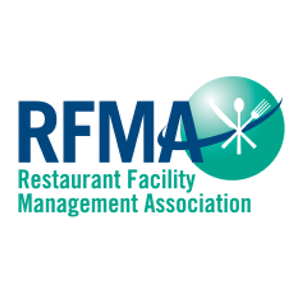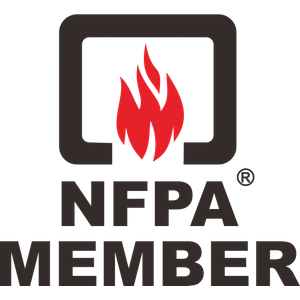 Schedule a Cleaning Service Anytime.
Estimates are free for all of our cleaning services including one-time and regularly-scheduled cleanings.