Halo Restoration Services
Kitchen Ceiling Tile Cleaning
Call for a Free Estimate and save time and money by cleaning commercial ceiling tiles compared to replacement.
Are your ceiling tiles looking up?
Ceiling tiles trap toxins and breed dangerous bacteria and mold.
Ceiling tiles are one of those things that everyone notices but never thinks about.
Over time, factors such as water leaks, grease stains and even UV rays can cause discoloration. Ultimately, this affects the first impression of your business.
In a kitchen environment, ceiling tiles are exposed to chemicals, detritus and temperature-based conditions that rise to the top of the room.
In a business environment, it's ideal to have a ceiling specialist routinely inspect for continuity.
There are different types of tiles and not all are recommended for every setting. In addition, different installation methods require different maintenance procedures.
Regular inspections during routine commercial kitchen cleanings are a great way to ensure kitchen panels are properly maintained.
1. Aesthetics
Whether tiles are plain mineral board or a fancier tin style, the shoddy appearance of stained and crumbling ceiling pieces is a bad first impression.
Missing edges and corners add to the feeling that you've just walked into a low-budget and poorly managed facility.
2. Occupant Safety
Stained and rotted ceiling boards accumulate mold and mildew. This immediately affects those with asthma and allergies. Additionally, it can cause long-term health problems for anyone who spends time in the area.
There may be leaks or pest-related issues unfolding above the tiles even if stains are not visible.
3. Expense
Tiles are not cheap to install or replace. Routinely inspecting and maintaining tiles extends their useful lifespan and saves money.
The costs of hiring a professional to check, repair and clean ceiling tiles is much less than potentially losing thousands on lost business and tile replacements in the long-term.
Determining types of ceiling tiles.
Ceiling tiles come in several types but are simple to clean with the right skill set and equipment. However, some tiles require very specific attention from a licensed professional.
If you're unsure of the material, contact a specialist.
1. Mineral Board (Acoustical)
Acoustical tiles, or mineral board, are typically found in office spaces and front-of-house areas of restaurants. Because they are composed of fiberglass and starch, these tiles are pliable and damage easily.
Often installed in drop tile fashion, acoustical tiles soundproof a zone and reduce echoes down hallways or across large rooms. Due to their delicate and performance-based design, a licensed professional should check and maintain the tiles once every eight months.
Never paint or chemically clean mineral board on your own. A professional will clean tiles while ensuring the acoustic benefits and fire retardant standard remain intact. Improperly cleaning tiles can also violate specific city ordinances and requiring expensive replacements.
These tiles typically absorb lint and dust from HVAC units, which can pose an allergen issue. However, it is relatively safe to gently vacuum mineral board tiles.
Mineral board tiles are not recommended for kitchen environments due to their absorptive nature.
2. PVC, Vinyl and Styrofoam Plastics
These types of tiles are typically fabricated. As a result, they are often embossed and fashioned into various three-dimensional designs, providing an upscale vibe to a room.
PVC, vinyl and styrofoam plastic tiles are used in relatively common ceiling styles, such as coffered and rimmed aesthetic choices.
Because they're made with plastic, these tiles are quite durable and easy to maintain. However, avoid cleaning them with chemicals that normally destroy plastics (such as acetone).
These tiles are a popular choice for kitchen spaces.
3. Tin
Old-fashioned and hard on the wallet, tin ceiling tiles are uncommonly beautiful and equally as rare to encounter.
These tiles can be cleaned without the help of a professional. However, it is important to identify the proper cleaning agents for the specific metal material. Clean tin tiles as needed to remove rust and polish tiles.
Because these tiles are so expensive, consider calling a professional ceiling service company if you are unsure of the job.
4. Wooden Tiles or Planks
For wood tiles or planks, often times caring for them as a ceiling material is relatively simple. Because of this, cleaning wood tiles with a damp cloth is usually all that is needed.
Water and pest exposure makes wood susceptible to rotting over time. As a result, it is incredibly important to limit exposure to deterioration.
Since wood is an organic material, shield tiles with a finish to ensure their longevity. Do not use acetone to clean tough stains and re-finished regularly.
Is it time to clean or replace?
The following signs are indicators that it's time to replace ceiling tiles:
Chunking, chipping and brittle cracking due to wear, tear and age
Permanent discoloration caused by water damage or deep oxidation
Mold and mildew infesting the material
Curling, buckling, crumbling and browning caused by absorption of nicotine, smoke, kitchen greases and other pollutants
Caving inward
Broken sections
Plastic and tin ceilings are usually salvageable with some time and the right chemicals to safely restore them.
Mineral board is very difficult to refurbish due to its soft and spongy composition. Because of this, conventional cleaning methods are not advised, limiting the ways these tiles can be cleaned or repaired.
Call a professional like Halo for an assessment if it is not clear how to effectively care for ceiling tiles. Hiring a professional can reduce long-term financial stress and improve the look and safety of your establishment.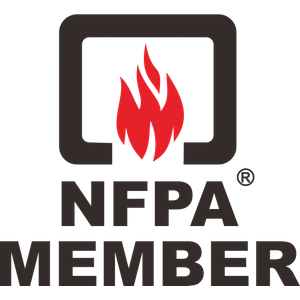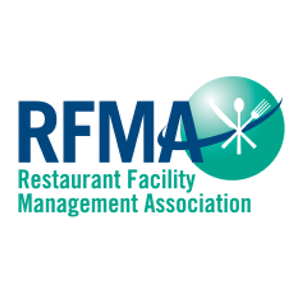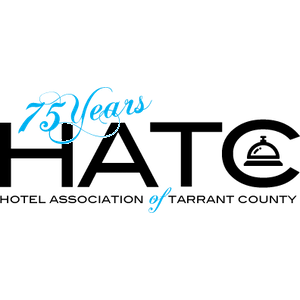 Schedule a Cleaning Service Anytime.
Estimates are free for all of our cleaning services including one-time and regularly-scheduled kitchen ceiling tile cleanings.