Halo Restoration Services
Exhaust Fan Hinge Kit Installation
Installation of exhaust fan hinge kits makes it easy to clean the exhaust fan and eliminates the risk of damage to fan components. Call Halo for a free estimate!
Hinge kits greatly reduce the risk of damage to exhaust fan components during cleaning.
Hinging of the exhaust fan helps to increase the life of the fan and promote safety during inspection and cleaning service.
If the fan is not hinged, proper cleaning and inspection becomes difficult. This may result in premature damage to the fan bowl, motor housing and rooftop. In fact, many insurance companies now require hinge kits on fans as it decreases overall liability.
For every professional cooking environment, it is important to have proper ventilation. However, understanding the type of exhaust fan to install is usually left to professionals.
Most single-story buildings utilize upblast fans installed on the rooftop. These fans have a long service life when maintained properly.
However, there are common mistakes made during the cleaning process that can significantly shorten their lives. With a hinge installed on upblast fans, many of these risks vanish.
Benefits
Exhaust fan hinge kits are one of the most efficient additions to any ventilation system, especially when it comes to maintenance.
For property managers, it can be easy to just buy the cheapest exhaust fan and have it installed. Over time, cheaper fans are more easily damaged, and can end up costing more in replacement and repairs.
Bigger fans are very easily bumped and dented during cleaning, even if the cleaner is incredibly careful. Exhaust fan hinge kits are one of the best additions to any fan, primarily because of how efficient it is to clean them.
Hood fan cleaning is safer with a hinge kit.
A regular exhaust fan gets banged up and damaged during the cleaning process. When the fan is taken off to clean the inside, it can become damaged if improperly handled. Even setting it on the rooftop during cleaning can destroy the longevity of the fan.
The fan wiring and housing is delicate, and usually needs extensive repairs or even replacement once damaged. Owning and maintaining a regular fan can end up costing much more than one with a hinge installed.
Risks are present if the installation is not done properly. Exhaust fan hinge kit installation minimizes the possibility of doing damage to the fan, since the top will never need to be taken off its platform.
All the worry involved in taking apart the fan to clean it is nonexistent with a fan hinge. During cleaning, an upblast fan hinge kit lifts at an angle, and the top remains attached during cleaning and maintenance.
This allows for the fan to be easily accessible to anyone needing to work on it. Additionally, it greatly decreases the chance of damages being done to the fan, and need for expensive repairs later on.
Not only does roof fan hinge kit installation ensure a longer life for the fan, it's also a simple, hassle-free process. No special tools are needed for easy installation, and it usually only takes 10 to 15 minutes to complete the installation process.
After that, the fan can run for years, and provide a ventilated kitchen space while requiring minimal cleaning and repairs.
Installing an exhaust fan hinge kit is a simple and easy task.
Grease can build up quickly when the fan is attached to a full-time restaurant or commercial kitchen. After a certain amount of grime has built up inside the fan, the quality of ventilation steadily decreases.
When a fan needs cleaning, it is difficult to properly spray it down and degrease it without it getting damaged in the process. When spraying down, if the fan is placed upside down, water and debris can run into the motor and housing.
With a hinge mounted fan, this problem becomes obsolete. Since the fan is attached to a hinge, it can only reach a ninety-degree angle, so the risk associated with cleaning are practically gone.
A hinge kit reduces risks of damage to the fan.
If a regular fan is installed instead of one with a hinge, it can be difficult to tell that the fan is broken after improper cleaning. This can lead to an unsanitary kitchen area.
Once a fan is broken or running poorly, it is costly to repair. Additionally, an improperly maintained ventilation system puts you at risk for OSHA and NFPA code violations.
Not only are hinge kit fans much less of a financial risk, they are also up to code with both OSHA and NFPA. There are several kinds of hinge kits, so it is not necessary to buy a whole new system to gain the hinge kit portion.
Hinge kits keep maintenance costs low.
Exhaust fan hinge kits are invaluable to restaurant owners and location managers who want to keep their maintenance costs low, while also providing a clean efficient workplace for food production. To make sure your exhaust hood system can be easily cleaned, Halo Restoration Services provides exhaust fan hinge kit installations.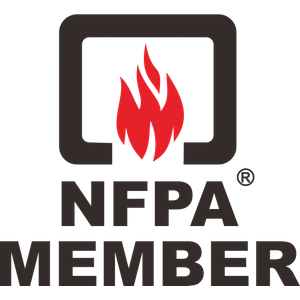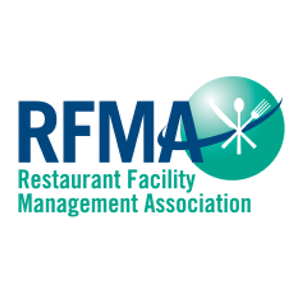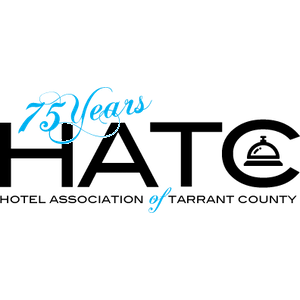 Schedule a Cleaning Service Anytime.
Estimates are free for all of our cleaning services including exhaust fan hinge kit installations.